Guitars! Hi and a BIG Overdriven Welcome to one and all! UniGTR+ is a comprehensive mix of simply tons of six-string player + musician's Info.
UniGTR+ covers many aspects of crucial importance to players of many different styles of music. From Metal to Jazz and many areas inbetween - beginner to pro.
Contents include: Free Video Lessons, Free Lessons w/Original MP3 Demo's + Backing Tracks, Tone Tips, Electric + Acoustic Solutions, FX Dimensions, Chord families, Scales, Modes, Amplifiers ...
Also covered are Gigs, Stage Fright Remedies, Recording Studios, Recording Equipment, Getting a Music Recording Deal, Creative Writing Tips, Song Writing Tips and Guides ...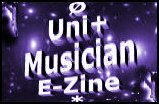 Sign up here for your free (for now) Uni Musicians E-Zine In the near future this exclusive listing will be a paid only membership - now's your chance to get in for free.
5 x Star Guitar Learning Programs - Researched + Recommended by

UniGTR+++%
Breakthru in Learning! Check out this excellent software that holds the key to becoming amazing on your instrument!
Free Video Lesson Check out this excellent player and classy lesson. Shows you a nice way of mixing Diatonic Scales in with the Minor and Major Pentatonic. Great for some cool Blues soloing.
Backing Track? Wanna SERIOUSLY Improve Your SOLOING? This article tells you why you should be practising over tracks and lots of it! Includes links to some great resources you can check out - plus free trax and resource recommendations.
Blues Bending Lesson The information given in this neat little lesson is priceless for any would be Blueser or Rocker!
Video Lessons - Best of Youtube A growing selection of the best lesson videos at good oul Youtube - only the best pass the test!
Slide - Into the Unknown this video I put together features a little slide solo and a few space-adventure power chords :). Also included are tips on playing slide.
UniGTR+++% Video: Air on a 6-String - originally inspired by a piece from the 16th Century!
Rock Leads Check out this cool Guitar Leads learning media. Built on SOLID foundations!
Metallica - Seek And Destroy (pt1) Here's a high quality 3-part lesson on video which takes apart the riffs and licks needed to play this old-school classic.
Free Downloads including, Demos, Freeware, Shareware, and Donationware. All geared towards enhancing your playing and study. Also included in the mix are MP3 files and MIDI backing tracks.
Gary Moore - Corridors of Power Review - Learn Faster With a Master!
6-String Masters - Videos, CDs, Reviews of World-Class Masters! Tips, Videos ...

Warm Up Exercises Lesson Avoid potential nightmares and improve your overall playing.

Steve Vai Studio Video - Steve Vai at the Mothership Studios in Hollywood reveals ...

Video Lesson - In this video ... Squealing Harmonics with Dimebag Darrell

Beginner Acoustic Video + Tips Beginner - Naming the acoustic parts

Sweep Picking - Awesome video showing sweep picking and how to - 5 UniGTR Stars!
Mega Selection - the UniGTR+ Collection! Free lessons on Video.
Joe Satriani: Guitar Tips and Exercises This is a small but info packed collection of 10 great exercises and tips for beginners up. Satriani demonstrates these ten excellent Guitar Tips and Exercises in this little goldmine of a video.

Do you play a guktar or a guitag? Gyitar, Gjitar and Guotar players needed now!

UniGTR+++% on Video

A guitarified version of some classic Irish rock tunes and riffs.
As we hunt 2-gether for that elusive Holy Grail Sound. Based on 25 years gee-tar crazy, music playing, persistence-learning experience.